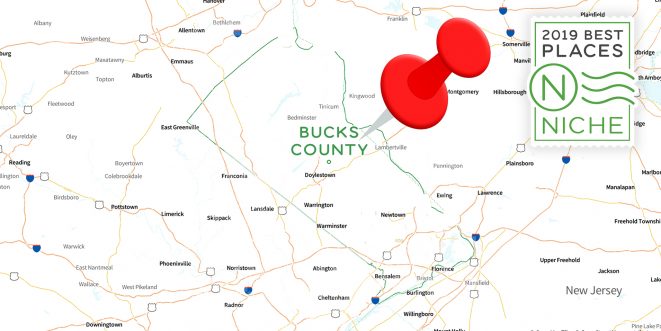 As you work through your wedding plans, one of  the many considerations will be the distance your guests will  travel to attend the celebration. (It's true, some couples plan a remote destination embracing the smaller attendance, but most will want to review the travel time for those likely to reply with a "yes".)
With 39 overnight rooms available through HollyHedge Estate & The 1740 House, you have the option of on-site and nearby accommodations available specifically for your guests, here in beautiful Bucks County no matter how far they travel.
All roads may lead to Rome but it's REALLY easy to get to HollyHedge Estate too.
Here is a quick view of just how central we are to all surrounding areas.
Doylestown, PA … 10.5 miles
Trenton, NJ… 20 miles
Lawrenceville, NJ… 22 miles
Princeton NJ … 24 miles
Lansdale, PA…  23 miles
Fort Washington, PA… 23 miles
Quakertown, PA… 24 miles
Norristown, PA… 28 miles
New Brunswick, NJ… 34 miles
East Windsor, NJ… 35 miles
Cranberry, NJ… 35 miles
Easton, PA… 36 miles
Center City Philadelphia… 43 miles
Manhattan, NY… 71 miles
Baltimore, MD… 138 miles
Washington, DC… 173 miles
Share It!