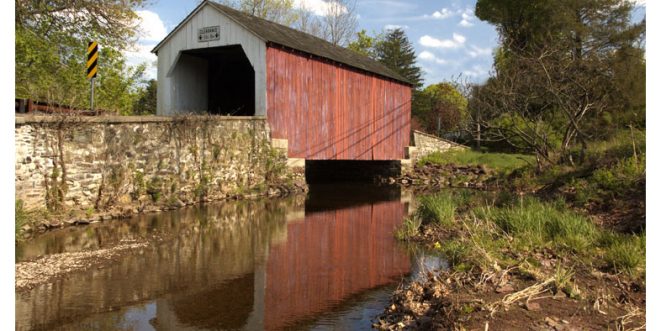 Welcome Fall!
While its not technically fall according to the calendar, the change of seasons is in the air.
Often summer holds a tight grip on September, which is nice for those last days on the beach, but we really love it when HollyHedge Estate begins to feel like fall.
Pull on your favorite sweater, grab a pumpkin spice latte, and head out to explore beautiful Bucks County! With scenic winding roads up and down the river, crisp air and blue skies, the soon changing foliage, and miles of hiking trails, there's so much to do.
One of our favorite fall activities is to visit the 12 spectacular covered bridges that are all within an easy drive. Sometimes called "wishing" or "kissing bridges", these wonderfully built structures cross various creeks and also offer a bridge to our regional history and tradition. 
While you can start your adventure at any of the bridges, a full tour has been mapped out with a start at Washington Crossing Historic Park making its way to all 12 picture perfect locations.
Pile in the car, start a caravan or even take your bike, these sights are worth the trip. Here are just a few of the views just around the next turn.
Plumstead Township…. Loux Covered Bridge
Tinicum Township…. Frankenfield, Uhlerstown, Erwinna, Covered bridges
Springtown Township… Knechtes Covered Bridge
Solebury Township… Van Sandt Covered Bridge
To plan a stay with us, contact one of our Innkeepers
for accommodations at either:
HollyHedge Estate or The 1740 House
215.862.3136
215.297.5661
Share It!