The Perfect Bucks County Wedding Venue
Celebrate your wedding amid the rustic charm and historic elegance of our renowned country estate in Bucks County, Pennsylvania.
For nearly 25 years, our team has worked closely with couples to craft unique, refined weddings that match a diverse range of budgets. We know that every couple has their own personality and vision for their wedding; and our talented, in-house wedding planners work closely with each person to ensure their dream wedding becomes a reality.
Our award-winning catering team partners with local distributors and farmers to inspire our seasonal dishes.  If you are looking for a stylish cocktail hour in the courtyard or our historic stone barn, and a formal reception to follow in our elegant modern event space, our wedding team brings high-end service and top-end, restaurant-quality fare to all of our guests.
Joe and I wanted you to know how much fun we had on our wedding day. Everything really was perfect, and no detail was left unattended to. Even my one friend who had a raw foods dinner was so very impressed with what the chef put together for her to eat. Guests reported that they had a wonderful time – some who have been to many weddings said it was the best they'd ever been to.
Mike and I just wanted to say thank for making our wedding day the most perfect day possible! Not sure what we would have done without your wisdom and input! You kept us calm, collected and on track! Thank you for working with us to ensure all of our wants and requirements were met and assisting with putting up decorations! You made Mike and I feel welcomed and special and not like we were just another wedding. We definitely appreciated you taking the time to check in throughout the day to ensure we had everything we needed. I tell everyone that you are seriously some of the nicest people that I had ever met.
Let me start by saying wow. Crazy awesome job. We've been hearing nothing but compliments on you guys, your venue, the accommodations, food, staff, organization, bar, rooms, you name it – we've gotten super positive feedback on it. What was essentially the most stressful and busy day of our lives turned out to flow way smoother than we anticipated and it's all thanks to you! Even though it's only been two weeks, we're already looking back on the day wishing we were there again. Rain or not, it was the single best day of our lives and we're so happy we were able to spend it with you all.
It was a beautiful day tucked in between several rainy, gloomy days. Everything for the rehearsal day, rehearsal dinner, wedding day and day after was perfect. The staff could not be more personal, friendly and approachable. Always ready to answer any question, and spend as much time as you needed. Everything and anything that you wanted from my family bringing homemade cookies for the reception to running over safety pins for a quick nip & tuck while the photographer was taking pictures was accommodated. The food, the service and especially the staff made the wedding day a complete success! Completely satisfied.
It truly was the wedding of my dreams. You and your staff went above and beyond and all of our guests noticed. Honestly I could not have asked for a better day and a better wedding. It was the best and I can't wait to be a guest at a Hollyhedge Wedding!
I just wanted to say THANK YOU SO MUCH for the amazing evening. Everything was absolutely perfect and I couldn't have asked for a better day. I have to especially thank Key for all of her help. She was so attentive and so sweet and she really made me feel at ease and just amazing. I LOVE HER!!! All of our guests said that the service was amazing as well and let me tell you, Phil and I are HUGE on service. That is at the top of our list and everyone, all the staff, went above and beyond to please every single person. I honestly cant thank you enough…From the bottom of both our hearts, THANK YOU!!
What a paradise for a wedding. The food was spectacular. The service was perfect. Everyone was so accomodating
We are still coming down off our emotional high of our Daughter's wedding at Holly Hedge Estate. The day was perfect and the event was even better. We are simple folks that desired to have a fairy tale wedding for our daughter Abby & new son Shane.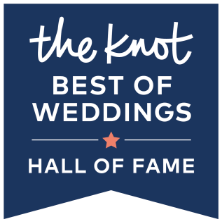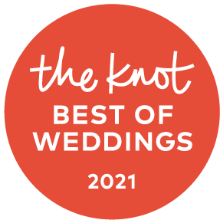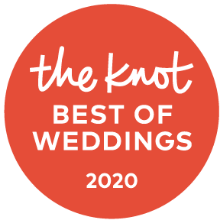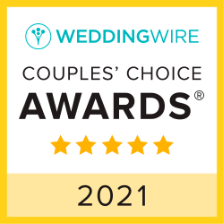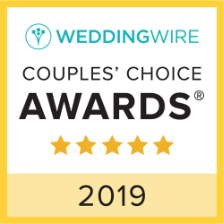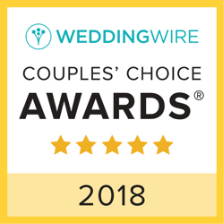 We are proud to be consistently voted as one of the top wedding destinations in the region by our customers on The Knot, WeddingWire and Bucks County Magazine.