Your perfect event awaits at HollyHedge Estate, a premier destination for unique weddings and corporate retreats in historic Bucks County, Pennsylvania.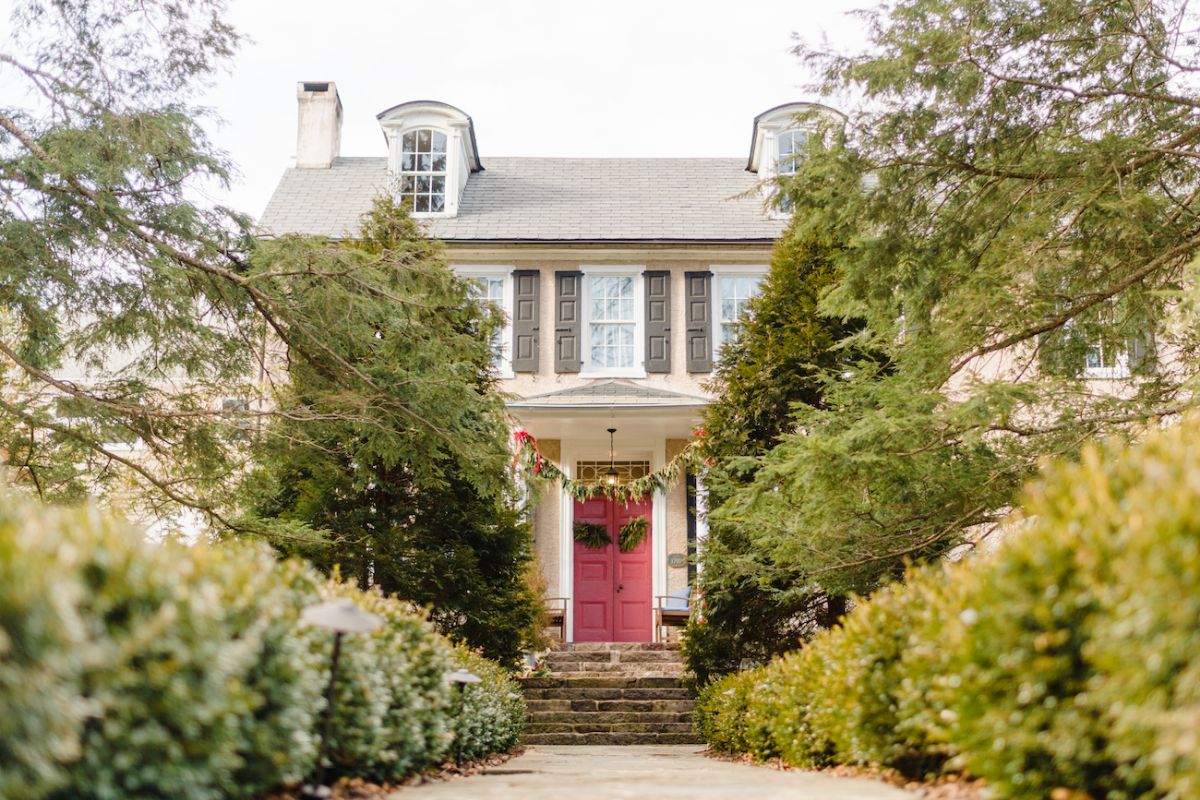 Our family-run, family-owned business has committed itself to preserving the rustic elegance and natural beauty of our 18th Century farm and estate. Whether working with clients to craft their dream wedding or facilitating intimate corporate retreats, we make every effort to ensure we are responsible stewards of our estate's history and the pristine land on which we are located. Schedule an appointment today with our award-winning team, and come indulge in the charm of HollyHedge yourself.
Planning a New Hope Getaway

Planning Your Visit to New Hope Nestled along the serene Delaware River, [...]
A Bird's Eye View of HollyHedge Estate

Nestled in the heart of Bucks County, Pennsylvania, HollyHedge Estate is a [...]
Experience the High Heel Drag Race in Style: Book Your Stay at HollyHedge Estate in New Hope, PA

New Hope, Pennsylvania, is renowned for its vibrant LGBTQ+ community, and one [...]
From the first time we visited HollyHedge, we knew it was where we wanted to get married. The gorgeous landscaping, the quaint feeling of the inn, the charm of all the unique buildings and guest rooms, and the overall rustic yet elegant vibe—it was as if the vision in our heads had instantly come to life!
Everything was fabulous, the food, the drinks, and the exceptional service. We received nothing but compliments from all of our family and friends, they absolutely loved Holly Hedge, everyone kept saying how beautiful the place is and how warm and friendly you all were. They are still talking about the great time they had at our wedding and how stunning everything turned out!
Mike and I just wanted to say thank for making our wedding day the most perfect day possible! Not sure what we would have done without your wisdom and input! You kept us calm, collected and on track! Thank you for working with us to ensure all of our wants and requirements were met and assisting with putting up decorations! You made Mike and I feel welcomed and special and not like we were just another wedding. We definitely appreciated you taking the time to check in throughout the day to ensure we had everything we needed. I tell everyone that you are seriously some of the nicest people that I had ever met.
We are still coming down off our emotional high of our Daughter's wedding at Holly Hedge Estate. The day was perfect and the event was even better. We are simple folks that desired to have a fairy tale wedding for our daughter Abby & new son Shane.
Our friends and family have been sharing their observations all week. Over and over we have heard that it was the best wedding reception they ever attended. One family member summed it up as, "Nothing short of a Camelot Wedding!"