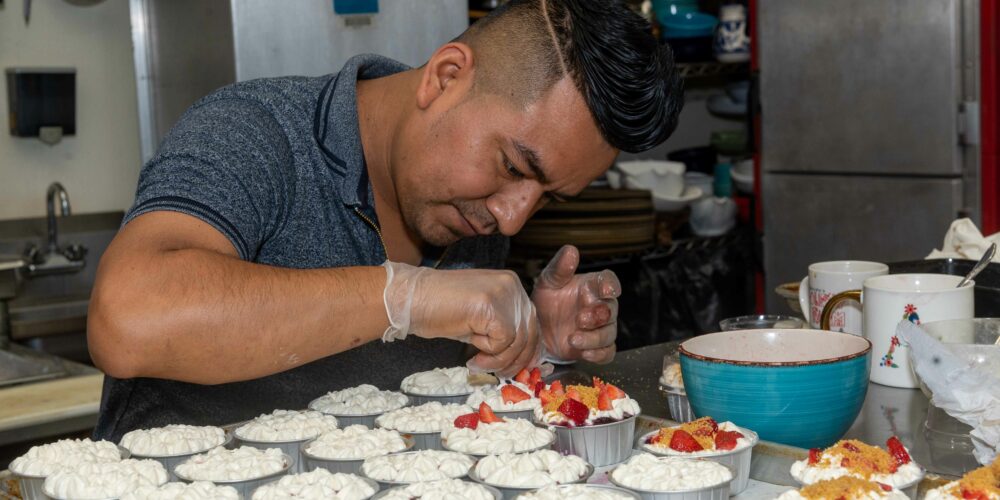 "Recipes for Success" – An Innovative Partnership for Area Food Bank
HollyHedge and Chef Jose Calderon have partnered with Fisherman's Mark Social Services to create a wonderful pilot program aiming to support the area's leading Food Pantry and Emergency Services Center located in Lambertville, New Jersey.  Check out the full story here. Chef Jose and Fisherman's Mark's Ricardo Zapata worked with recent graduates of Los Puentes, to create a 8 week program to teach basic culinary skills to interested local residents. Each week, Chef Jose leads a practical education program in the HollyHedge kitchens, teaching the students how to prepare and package healthy, gourmet-quality food that is then distributed through Fisherman's Mark's food pantry to the local community. All community members are welcome to shop at no cost at the Food Pantry Monday-Friday. The hope is that this initial program can be expanded and continued to provide value-added products to the Food Pantry, and continue to offer complimentary professional training and skill development to community members.
Click to make a donation to Fisherman's Mark.
Share It!