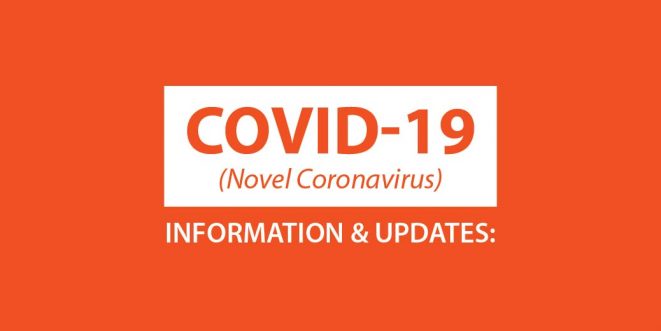 Addressing Covid-19
Updated March 19. 2021

As we reflect on a year since Covid-19 closures first came into effect, we understand that the last impact of the virus on individuals, families, and our industry will not go away immediately. Please know that all of our team members take the health and safety of our guests and staff as our highest priority. As such we are enthusiastic supporter of Pennsylvania's Open & Certified program, that allows organizations to commit to the highest health and safety standards possible. We have created health and safety guidelines for our inn and event staff and guests that exceed the most-stringent recommendations of the Center for Disease Control, and have invested into air purification equipment that will ensure our indoor spaces will be safe and comfortable for all guests from now and into the future.
Bringing people together for a positive shared experience continues to be our goal – no matter what may be happening in the world around – we want to ensure we are able to do so in a way that is safe for everyone and complies with all legal mandates. Now, more than ever, finding reasons to celebrate and share joy amidst the anxieties of the broader world can be a tonic for the soul. As 2021 continues to evolve, and case numbers in the United State decline and vaccination rates increase, we are increasingly optimistic about all the wonderful things that will be happening at the Estate this year and beyond.  That said, we are taking every reasonable measure to ensure we provide a safe and healthy environment for you, your guests and our dedicated staff.  Due to the requirements and restrictions of public health officials, there are some changes to our operational abilities and staffing for the near future that we would like to make everyone aware.
Event Operations and Event Office Availability
We worked with every couple in 2020 to create a plan that worked best for them and their guests. Many were forced to reschedule or cancel their weddings, while others moved forward and held amazing celebrations that utilized our ample outdoor space and property for safe and enjoyable events. We are working with all of our clients in 2021 on the best course of action for their individual events. We will continue to send periodic updates on our operational status, and any effects that may have on specific events. New health and safety standards, including increased cleaning and sterilization efforts, required masks, etc will continue to be in effect for the foreseeable future, or until we are notified by the Pennsylvania government that we are allowed to discontinue.  We will be providing each couple with updates on what specifically we are doing to comply with CDC, PA DOH and other industry standards and guidelines on event and food services to ensure the safety of everyone.  We are also required to collect detailed contact information of all guests, clients, vendors and staff who may be working or visiting the Estate to assist with potential contact tracing requirements. We ask for our couples' support in fulfilling this PA requirement.
During this time of uncertainty, we believe it is more essential than ever to embrace your planned celebrations and getaways. We are hopeful that the immediate and ongoing mitigation efforts will continue to bend the curve downwards, and allow our heroic health care professionals to make headway on the treatment and prevention of the virus.  We understand that the virus' impact will likely have longer-term and still unknown effects on how weddings and group gatherings proceed.  As restrictions on movement and gatherings continue to be lifted, we think it important to gather safely with your friends and family, and continue to find joy in your shared experiences.
Our events team are available for in-person and virtual meetings by appointment only. If you would like to speak or schedule an appointment or tour, please contact us by phone 215-862-3136 x2, or via email – events@www.hollyhedge.com. We will make every effort to get back to you as soon as possible. We do apologize that we may not be able to accommodate drop-in visitors at this time. Our team continues to cover the office 7 days per week from 9-3 pm each day.
Per Pennsylvania law, all guests, as well as, our staff, are required to wear face masks while on property or in public spaces. You can also check out photos and our 360 Virtual Tour if you need to see some images in the interim. We are able to provide menu meetings, consultations, and final meetings in person or by phone based upon each individual's preference.
Lodging Operations
According to the federal government and the government of Pennsylvania, hotels and lodging are considered a critical, life-sustaining infrastructure. We continue to monitor the spread of the corona virus throughout our communities and are taking extraordinary measures to ensure the health and welfare of our guests and staff.  Our Lodging operations continue to operate with some restricted services to comply with all health and safety recommendations from the State of PA and CDC.  Effective as of March 2020 we have begun providing "contactless" check-in and check-out services for those who would like it. All guests are required to wear masks while in public spaces on the property, or unable to maintain social distancing, per Pennsylvania mandate. They may remove masks when eating or drinking, or if a medical condition prevents them from wearing their mask.
Ensuring Extreme Health & Safety Standards
HollyHedge and its staff comply with the strictest health code standards of cleanliness and sanitation throughout the Estate including our event facilities, our inns, and kitchens.  We continue to review, reinforce and enhance these standards on a daily basis. And monitor the ongoing progress of the virus through the CDC, as well as in Pennsylvania and Bucks County.  But, our primary emphasis continues to be on deep cleaning public spaces, sanitizing all potential viral transmission areas, sound personal hygiene, improved HVAC sanitation and circulation, and continued monitoring of our staff's personal health. We maintain clear lines of communication with our entire staff and have a rigid policy to ensure anyone stays home who may show any illness symptoms.  We do ask for your cooperation in helping to maintain the same level of personal hygiene and monitoring of your own health. As well as, complying with Pennsylvania requirements for reopening which mandate all guests and staff must wear masks when on site (exemptions for children under 3, or those with a medical condition that prevents their use of a mask). We ask our guests to exercise the same accountability to keep themselves, each other, and our team members safe. The Inn is happy to make alternative arrangements for those guests who may be ill or wish to reschedule their trips to the area for a future date.
We are committed to doing everything we can to make sure all our scheduled events and reservations are able to continue as planned in a healthy and clean environment.  Thank you so much. We look forward to seeing you soon!
Share It!