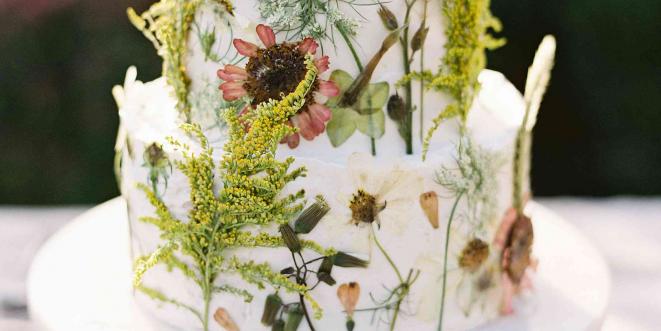 As we prepare for yet another wonderful year of wedding celebrations here at HollyHedge Estate, we are simply tickled pink as we see all the individuality. Along with each couple's own flare comes new trends that will surely make their way down the aisle in 2020.
Here is a short list of a few of our favorites:
GREEN WITH ENVY
Oh Sweet Mother Earth!
With it's care in our hands, here at HollyHedge Estate we are making a conscientious effort in considering how we impact the planet. For us, sustainably is a way of life, not just a trend for the new year. Consider these ideas at the top of the list for couples considering the health of our world on their special day.
Hire vendors that make sustainability a priority. Visit The Knot Local Marketplace 
Repurpose floral arrangements or better yet, use live house plants as centerpieces and favors.
Consider purchasing Vintage Wedding Bands or using heirloom rings from a family member.
Consider Eco Friendly Favors such as Reusable Shopping Bags, Air Plants, Fair Trade Coffee, or Organic Seed Bombs
Use only recycled papers for your wedding invitations. Soy based inks are the rage too! Paperless Invitations are still frowned upon in this digital era. 
PUFFY SLEEVES, PANT SUITS AND MORE…
Gowns of Color and Floral Prints will make upcoming brides both bold and beautiful.
FLOWER POWER
We all have a love affair with our favorite flowers and no wedding is complete without that pop of color that they bring to every bridal party. We are excited to hear that 2020 will see a colorful and fun trend of edible flowers showing up on salads, entrees, wedding cakes and signature cocktails. Ask our Events Team about adding edible flowers to one of your courses or your signature cocktail.
COMBS and CLIPS and BARRETTES, OH MY!
No longer are just veils and tiaras a thing for brides to adorn their heads, 2020 will see brides with barrettes or combs in their locks. 
YOU CAN HAVE YOUR CAKE & EAT IT TOO!
If you're like us, when you think of weddings, you can't help but think of the Wedding Cake. Everyone loves a piece of the confectionary delight that is displayed before us. Even those of us who limit our sweets simply can not resist.
First off, the Naked Cake and Semi Naked Wedding Cake remain a trend with strong staying power. Consider our amazing Pastry Chefs are talented in assisting you with design as well as both cake flavors and fillings so why not try one of these 2020 trending designs.
Geometric Details
Impressionism
Tile Work
Deckle Edges  OUR FAVORITE!!!!
Metallic
Brush Stroke 
Florals 
Pssss….If you haven't heard yet, another big trend that will be a show stopper is offering miniature desserts with your wedding cake. The display will stop your guests in their tracks.
UNPLUGGED HONEYMOONS
This one is a no brainer. Regardless of when and where you are heading for your Mini Moon or Honeymoon consider this trend that will keep you right where you belong… off your devices and in each others arms.
Interested in touring Holly Hedge Estate and hearing more of what we have to offer? Our Events Team is ready to assist you and your family with all the details.
Share It!