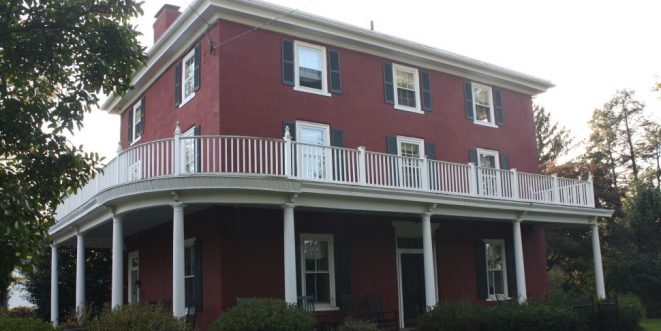 Theater History in Bucks County
An urgent CALL TO ACTION to save Highland Farm, in Doylestown.
This is the place that inspired much of his greatest musical and humanitarian work. It's also where he forged his legendary partnership with Richard Rodgers and mentored a young Stephen Sondheim. Oscar gave generously to this community; now it is our turn to return the favor and help raise needed funds now.
Oscar Hammerstein contributed his words to over 800 songs, a gift that continues to be enjoyed the world over through films and stage productions like The Sound of Music, Carousel, The King and I, Show Boat, Oklahoma! and South Pacific.
His historic home is in jeopardy of being lost to developers.
His final lyrical contribution came near the end of his life with the penning of the lyrics for Edelweiss, a late addition to the second act of the Broadway play The Sound of Music. Sadly, Oscar did not live to see the success of the 1965 film starring Christopher Plummer and  Julie Andrews.
Highland farm is just 14 minutes from HollyHedge Estate.
Share It!