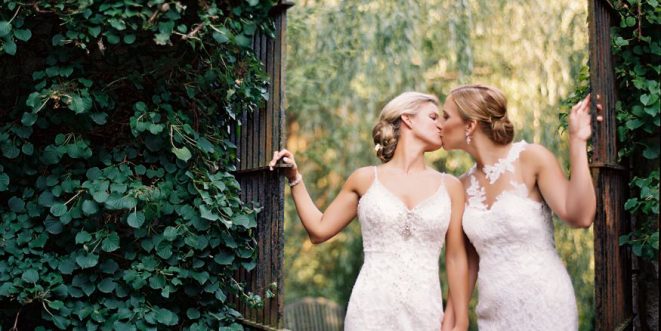 2020 Marks 5 Year Anniversary of Marriage Equality in US
June 26, 2019 marked the four year anniversary of the landmark Supreme Court decision that fully recognized same-sex marriage throughout the United States. From the beginning of our business we have celebrated love in all its forms and beauty; conducting our first same-sex commitment ceremony when we first opened in 1994.
To celebrate what will be the 5th Anniversary of the Obergefell vs. Hodges decision in 2020, HollyHedge Estate is celebrating our LGTBQ friends and family by offering a discount on weddings for same-sex couples on remaining dates available in 2020.  We will be discounting our signature wedding package 15% (for 2015 – the year of the Obergefell decision) for all available dates in 2020 for same-sex couples.
Interested in learning more about planning your dream wedding at the Estate? Contact our event coordinators to plan your tour and consultation today!
Share It!