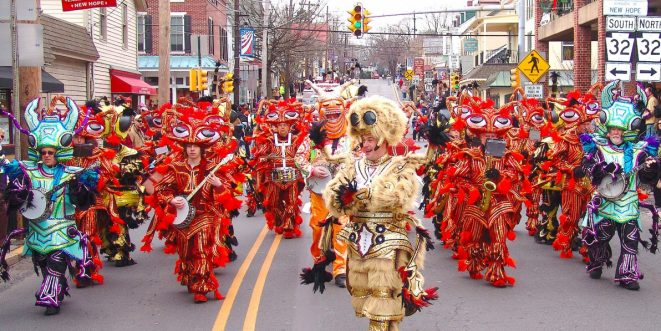 Winter Festival Returns to the River Towns January 20-28, 2018
We love the fact that our local area has so many exciting things to do throughout the year. Winter Festival has to be the highlight of the cold winter season, though.  For 21 years community volunteers from the sister towns of New Hope and Lambertville have been organizing a week of fun activities for families and adults to celebrate all the area has to offer in winter. This year's festival will be from January 20-28 – with proceeds and donations from many of the events throughout the week going toward local charities. In 2017, the Winter Festival raised over 40,000 dollars for local organizations. Check out a list of all the free events taking place during the festival, or buy your tickets for some of the other events throughout the week.  Mark your calendar for Winter Festival 2018.
Make a week of the Winter Festival
Need a place to stay during the Festival? The Inn at HollyHedge Estate has rooms available for the Winter Festival 2018. Click to make your reservation and book your travel today. Or, check out our sister property the Lumberville 1740 House if you'd like a river front view during your stay.
Share It!