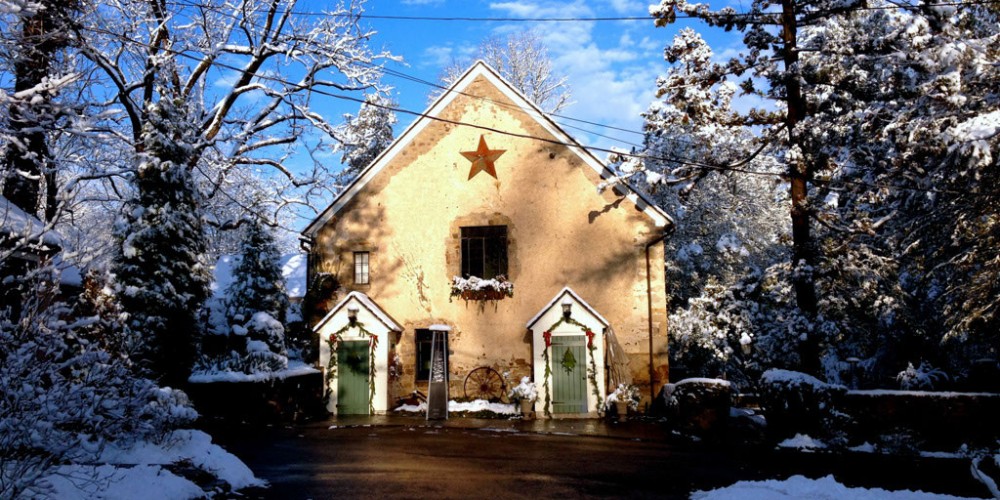 We APOLOGIZE, our events scheduled for January 2021 have been canceled or postponed due to COVID restrictions. We hope to celebrate the holidays in 2021 with similar special events.
2020 Holidays @ HollyHedge
We know this has been a weird year. But, we are going to make the most of the last few months of 2020. We are all in for the holidays at the Estate this year. Check out all that is happening at the Estate, and join us for the celebration:
Don't want to fuss with shopping at the market, or prepping food for this year's Thanksgiving. Let our team of award-winning chefs do the work for you. Our team will prepare the whole feast, all you have to do is pick it up the night before Thanksgiving or on Thanksgiving morning. No stress, no clean up – just quality time with loved ones. Full 4 part meals starting at 30.00/person. Click to learn more.
Holiday Gift Certificates
What better way to say, "I love you" then a gift certificate for a stay at the Inn @ HollyHedge? Whether it is a staycation, an anniversary weekend, or night away from the kids, we have great gift certificate options through the holiday. Buy now, stay later and get added value on each gift certificate purchased now through December 2020.  Spend $100.00 and get $120.00 in Gift Certificates for the Inn. Or spend $200.00 and get a gift certificate for $250.00. The more you spend, the more value we add to the gift certificate. Contact our innkeeper to purchase your gift certificate today! Gift certificates are only valid for lodging accommodations at the Inn @ HollyHedge.
The holiday tradition continues at the Estate. Our expert baker Krystal Weaver has put together an amazing selection of Winter Treats that will be available for pick up from November 15-December 31, 2020. The perfect compliment to your Thanksgiving feast, or to keep the holidays full of festive spirit right through the New Year. Click to see our Holiday Bakery Sheet 2020 and get more instructions on how to place your bakery order.
Want to learn to make a ginger bread house like a professional baker? Want to hear some tricks of the trade? Or, just want a fun excuse to spend an afternoon with some loved ones making a mess at someone else's house? Join us on Sunday, December 13 for a fun, family-friendly afternoon of gingerbread construction – we'll supply all the ingredients – you get to put it together and decorate. We'll supply hot cocoa, music and some seasonal treats. Click to reserve your spot – limited seating and availability.
This year has seen a lot of changes to our calendar, and has opened up a number of dates in December and January for private holiday parties or family celebrations. Interested in hosting a private event for 10-60 people at HollyHedge this winter? Send our events team an email – events@www.hollyhedge.com – to check availability and package pricing.
Join us for a two days dedicated to personal wellness at the Inn @ HollyHedge. Retreat package will include two yoga sessions, evening cocktails and dinner, private accommodations, and a restorative breakfast. Preliminary date is Saturday, January 23. Click to contact our innkeeper and learn more about our Rejuvenating Winter Yoga Retreat.
Share It!