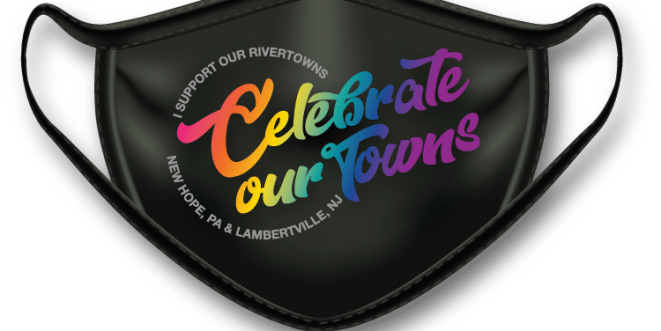 Celebrate Our Towns
Even though the Covid-19 outbreak sucks. Full stop! There are silver linings that have emerged. One of which is the sense of community and support that continues to build amongst the local business community in New Hope, Lambertville and along the River Towns. Sadly, New Hope Celebrates had to be postpone annual Pride this year. But, we know it will return stronger than ever. In the meantime though, the awesome team over at New Hope Celebrates has continued to be their creative selves and made these masks that read "Celebrate Our Towns" which help support the community while ensuring the safety of everyone in the area. We're so proud to be a supporter of New Hope Celebrates and the great work they do in the community.
You're Never to Cool to Use Protection
It is the law in Pennsylvania to wear face masks when in public spaces and unable to maintain social distance. So, we love the idea that our local community is helping people follow those state mandates, ensuring the safety of everyone else, and making it look awesome while supporting a good cause. Your mask protects me, my mask protects you. Because you're never too cool to use protection!
Share It!