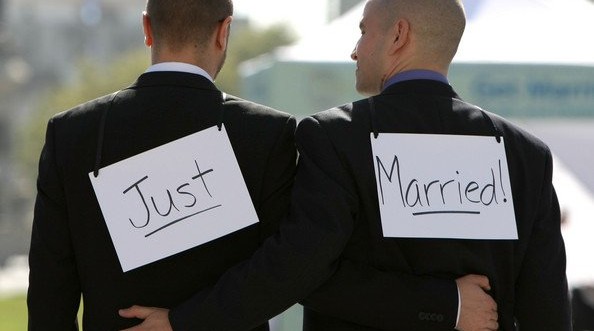 Last week the Supreme Court made a momentous decision that will positively impact the lives of millions of people.  It's not often we get to so enthusiastically herald SCOTUS' decisions, but this week we are all about the majority's opinion to legalize and recognize marriage equality for what it is…a fundamental right! Everyone at HollyHedge is so excited that all our friends in the LGBT community can not only celebrate marriage equality in Pennsylvania, but throughout the United States.
Congratulations to all the couples and families who now have the full weight and sanctity of the law behind their unions…not that same-sex couples ever needed it to legitimize their love or commitment, but it sure makes life a whole lot easier.
For over 20 years, HollyHedge has been helping LGBT couples celebrate their love for one another.  If you're interested in celebrating your wedding at HollyHedge, please let us know.  We'd be thrilled to help you begin planning your dream wedding.
Share It!